Membership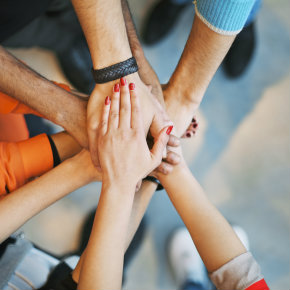 Membership Eligibility
Membership in People Driven Credit Union is open to the following:
Southeast Michigan Residents. Persons who reside, work, attend school or worship within the Southeast Michigan counties of Genesee, Lapeer, Livingston, Macomb, Oakland, St. Clair, Washtenaw and Wayne.
Employees or pensioners of agencies of the federal government of the United States of America who live or work in the State of Michigan, or who report to a federal agency headquarters located in the state of Michigan.
Employees or pensioners or agencies of any state, county, or local government, or any political subdivision thereof located within Wayne, Oakland or Macomb Counties, Michigan.
Employees or retired employees of the following: Ford Motor Company or Visteon Corporation, who work in Rawsonville or Wixom, MI; members of the Red Carpet Club, a retirees' association in Washtenaw, Oakland, Macomb, Monroe or Wayne Counties, MI; Tower Automotive who work in Plymouth, MI; and Ford Utica Trim Plant.
Employees or retired employees of the following: Ford Motor Company, Visteon Corporation, Automotive Components Holdings, L.L.C. or Faurecia, who worked in Ypsilanti, Rawsonville, Saline, Milan, Highland Park, Mount Clements, Wixom, or in Shelby or Chesterfield Townships, MI or at the Ford Proving Grounds in Macomb County, Michigan; Ford New Holland; Ford Romeo Engine Plant who worked in Romeo, MI Oakman Industrial Engine Plant in Detroit, MI Johnson Controls Inc.; Hoover Automotive Systems Group who work in Utica, MI; AutoAlliance International, Inc. Mazda (North America), Inc; Mazda Research & Development of North America, Inc.; Mazda System Services and Mount Clemens Coating, Inc. who worked in Mount Clemens; and Tower Automotive who worked in Plymouth, MI.
Employees of this credit union.
Results of the merger of Sinai Health Services Credit Union, Detroit, MI, effective July 1, 1992
Results of the merger of M.E.S. Credit Union, Detroit, Michigan, effective January 1, 2004
Results of the merger of Peoples Trust Credit Union and Community Driven Credit Union effective July 1, 2014
Members and immediate families of the foregoing.
Any legal entity that is comprised for the most part of the same general group as the membership of the credit union as outlined above.
A spouse of a deceased member if accepted into membership prior to remarriage.
Family Membership. Anyone related to a PDCU member by blood or marriage, regardless of where they live or work in the U.S. The signature of the PDCU member is required to establish the validity of the relationship.
Retirees. Anyone over age 55 (or younger, if on disability retirement) who receives a retirement annuity, pension, social security, or other retirement payment from private or government sources and lives in, or belongs to, a retirement organization located in Wayne, Oakland, Macomb, St. Clair, Lapeer, Genesee, Livingston or Washtenaw counties.
Once A Member, Always A Member
Membership in PDCU may be retained, even if an individual retires or terminates employment with one of the organizations or moves out of the areas listed above.
Make the switch to People Driven Credit Union and enjoy the full benefits of credit union membership today! Use this handy switch kit to make the transition as smooth as possible.