News & Events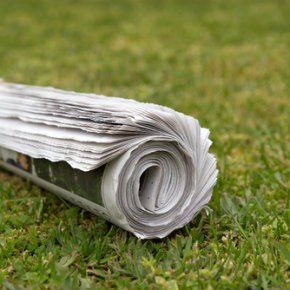 $350 Rebate on your Mortgage*:
Are you looking for a new home? Or want to refinance now, while rates are still low? Finance your home with People Driven Credit Union and get a $350 Rebate at closing on any conventional mortgage* Apply for your PDCU mortgage with Member First Mortgage or by calling (866) 898-1818.
GreenPath Credit and Debt Counseling:
Most of us could use some help improving our credit. People Driven CU has a close partnership with GreenPath Financial Wellness. You can meet with a credit counselor at any of our branches to get on the path to stronger financial wellness!
Schedule of Direct Deposit Dates:
Federal Payment 2019 Schedule of direct deposit dates
CardNav by CO-OP
Introducing unprecedented, real-time control over your debit cards through your smartphone or tablet.
CardNav adds another level of security to your cards by letting you decide how and when they can be used, and alerting you when any types of transactions you specify take place. You can even use CardNav to set personal spending limits that help you stay within your budget goals.
Turn cards on or off in seconds.
Use GPS to restrict transactions to businesses within a designated area.
Limit card use to specific merchants or purchases.
Receive real-time, in-app alerts that let you stop unauthorized purchases before they're complete.
Receive alerts when you're getting close to any personal spending limits you've set.
Take Control of your Debit Card and Download the CardNav app by CO-OP to gain a new level of security and control over your money today. CardNav can be downloaded through the Apple App Store & Google Play Store on your mobile device.
Holiday Closing Schedule:
All PDCU branches will be closed for the following holidays:
Martin Luther King Day, 2019 - Monday, 1/21/2019
President's Day - Monday , 2/18/2019
Memorial Day - Monday, 5/27/2019
Independence Day - Thursday, 7/4/2019
Labor Day - Monday, 9/2/2019
Columbus Day - Monday, 10/14/2019
Veterans Day (observed) - Monday, 11/11/2019
Thanksgiving - Thursday - Friday, 11/28-29/2019
Christmas Eve - Tuesday, 12/24/2019
Christmas Day - Wednesday, 12/25/2019
New Year's Eve - Tuesday, 12/31/2019 - close at 1:00 pm
New Year's Day - Wednesday, 1/1/2020
Traveling? - Clear your Credit or Debit Cards!
Important! - If you're traveling out of the area, please let us know so we can help protect your accounts and card transactions. Card use outside of your normal area may be blocked. Let us know when and where you're traveling so we can authorize your plastic cards.
Call us at 844-700-PDCU or stop by one of our branches to notify us of your travel plans. It only takes a few minutes and can make your trip an easy one!
The Sprint Credit Union Member Discount
$100 Cash reward with every new line! Sprint's Best Credit Union Member Cash Rewards Offer Ever! Visit LoveMyCredit Union - Member Sprint Offer for more info