Equifax Breach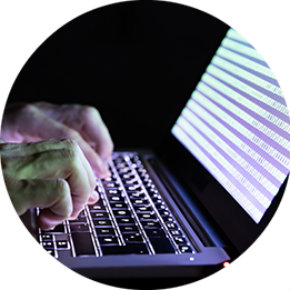 On September 7th, 2017 Equifax announced a data breach.
The breach has been reported as potentially affecting 143 million consumers, nationwide. As Equifax gathers data for consumer credit reports nationwide, we recommend that members find out more at: www.EquifaxSecurity2017.com
What is Equifax and how does this affect me?
Equifax is one of the 3 credit reporting agencies that provide information on US citizen's credit reports. When you apply for a loan or any credit, or any other service requiring a credit check, it comes from one of these 3 agencies. As consumers nationwide are included in the Equifax credit report data bases, we encourage our members to visit www.EquifaxSecurity2017.com to find out more about the situation. Also consider following the FTC's recommendations at www.consumer.ftc.gov
Personal data obtained in the breach includes: birth dates; credit card numbers; Social Security numbers and possibly more. This could lead to identity theft opportunities for the 143 million personal data records that were compromised. While People Driven Credit Union was not directly involved in this credit breach, it is possible that some of our members could be part of the 143 million profiles involved in the breach of Equifax.
What to look for:
Application fraud

Account takeover utilizing call centers, on-line banking/websites, in-branch interactions

Combining this data with other data breaches to gain complete consumer profiles
Identity Theft Prevention Tips
We recommend that you remain vigilant for incidents of fraud and identity theft by reviewing account statements and monitoring your credit reports. You may obtain a free copy of your credit report from each company listed below once every 12 months; It is recommended that you get a credit report each 4 months by selecting one of the three, in rotation.
Request your report online at www.annualcreditreport.com, calling toll-free 1-877-322-8228, or mailing an Annual Credit Report Request Form (available at www.annualcreditreport.com) to: Annual Credit Report Request Service, P.O. Box 105281, Atlanta, GA, 30348-5281. You may also purchase a copy of your credit report by contacting any of the credit reporting agencies below:
Equifax
PO Box 740241, Atlanta, GA 30374 / www.equifax.com / 888-766-0008
Experian
PO Box 9554, Allen, TX 75013 / www.experian.com / 888-397-3742
TransUnion
PO Box 2000, Chester, PA 19016 / www.transunion.com / 800-680-7289
People Driven Credit Union now offers our members a comprehensive Identity Protection service: Kasasa Protect™ High-level fraud monitoring and protection at a low price for members. Find out more about Kasasa Protect™
Frequently Asked Questions:
"Has my information been hacked?"
The breach occurred with Equifax's system, you can check directly at EquifaxSecurity2017.com.
"How do I know if someone has stolen my identity?"
The best way to check is by reviewing your credit report.
You can receive three free reports every 12 months from AnnualCreditReport.com. Rotate between the three agencies to get a credit report every four months.
"How do I put a fraud alert on my credit report?"
Contact one of the three agencies and request an alert (they are required to notify the other two, but make sure to verify this with them).

TransUnion

-- 1-800-680-7289

Experian

-- 1-888-397-3742

Equifax

-- 1-800-525-6285
"How do I freeze my credit?"
Contact each agency and request a freeze – note that this means no one will be able to open accounts in your name, not even you. To open a new account, you will need to request the freeze be moved. There are fees associated with freezing and unfreezing accounts (approx. $5-10).

Equifax

-- 1-800-349-9960

Experian

-- 1-888-397-3742

TransUnion

-- 1-888-909-8872
"Should I enroll in credit monitoring?"
If you are concerned about identity theft, this may be a good option.

Make sure to conduct a thorough search as services range in price, types of service and insurance coverage. [Opportunity to promote credit union monitoring services if applicable]
"Is there anything else I can do?"