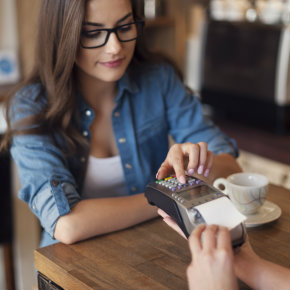 Debit/ATM Cards
PDCU offers Visa debit cards with all our checking accounts to qualified members. Use it to withdraw cash like an ATM card, or pay for goods and services at any merchant displaying the Visa logo, worldwide! Our debit cards are faster and more convenient to use than checks, and safer than carrying cash.
To activate or change the PIN on your ATM or Debit Card, call 866-762-0558
To report a lost or stolen ATM card or Debit Card, click here.
CardNav by CO-OP
New security and control for cardholders.
Introducing unprecedented, real-time control over your debit cards through your smartphone or tablet.
CardNav adds another level of security to your cards by letting you decide how and when they can be used, and alerting you when any types of transactions you specify take place. You can even use CardNav to set personal spending limits that help you stay within your budget goals.
Turn cards on or off in seconds.
Use GPS to restrict transactions to businesses within a designated area.
Limit card use to specific merchants or purchases.
Receive real-time, in-app alerts that let you stop unauthorized purchases before they're complete.
Receive alerts when you're getting close to any personal spending limits you've set.
Take Control of your Debit Card and Download the CardNav app by CO-OP to gain a new level of security and control over your money today. CardNav can be downloaded through the Apple App Store & Google Play Store on your mobile device.
Details

Pay for goods and services anywhere Visa is accepted
Faster than using checks
Safer than carrying cash
Can be used for online purchases
Easily replaced if lost or stolen




For your security, we block almost every foreign country from card usage (including Canada). Please notify us when you are traveling outside of the US so that we can enable your card for usage in that country.